Alex Braha Stoll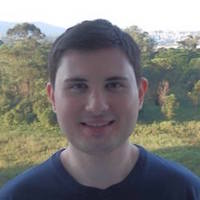 Master's candidate at University of Sao Paulo (Information Systems program).
I am currently looking for a new position. Interested in hiring me? Shoot me an email.
Previously, Web Developer at Nexaas, Chatbots Leader Developer at Nama and before that Lead Software Engineer at Carrinho em Casa.
What moves me is to be always learning and creating. Most of the time I'm developing using Ruby and JavaScript, but I am also interested in many other technologies.
I live in Jundiai, Sao Paulo, Brazil.